A tribute to the Syrian hookah
The smoke column of the aljamal hookahs is made of glittering, solid brass and was manufactured according to the model of the traditional Syrian hookah using CNC technology. By polishing the smoke column by hand, each piece is unique and has its own serial number.  Inside there is a replaceable stainless steel tube, which can be adjusted to the length of the base while maintaining the same diameter – without having to damage the actual dip tube. 
Unlike all other high-tech hookahs, we do not use click or screw caps. The option of using a different base is therefore left up to you. The sealing is done traditionally with tape, but recently we also offer our aljamal closure system without tape.
The solid 2mm thick brass plate has a diameter of 23cm. 
aljamal – A tribute to the fantastic Syrian hookahs!
General data and scope of delivery
Smoke column, base, plate, valve and connection made of solid brass
Closed Chamber System
Immersion tube / inner tube made of stainless steel, three-part, Ø approx. 9.5mm
1 hose connection and one blow-off valve, not extendable
Base Egermann or BJ Nuwas in the colours Amber, Aquamarine, Black, Roby Red, Clear, Dark Blue, Light Blue, Purple and Opal
Delivery incl. head gasket, hose gasket, hookah is "sealed" and checked.
Brass changes its colour in the course of time, develops a "patina". This can be counteracted with special polishing agents.
Dip tube adapted to the height of the bowl
Goatskin hose not included in the price, available as accessory
Smoke columns also available individually, with or without aljamal closure system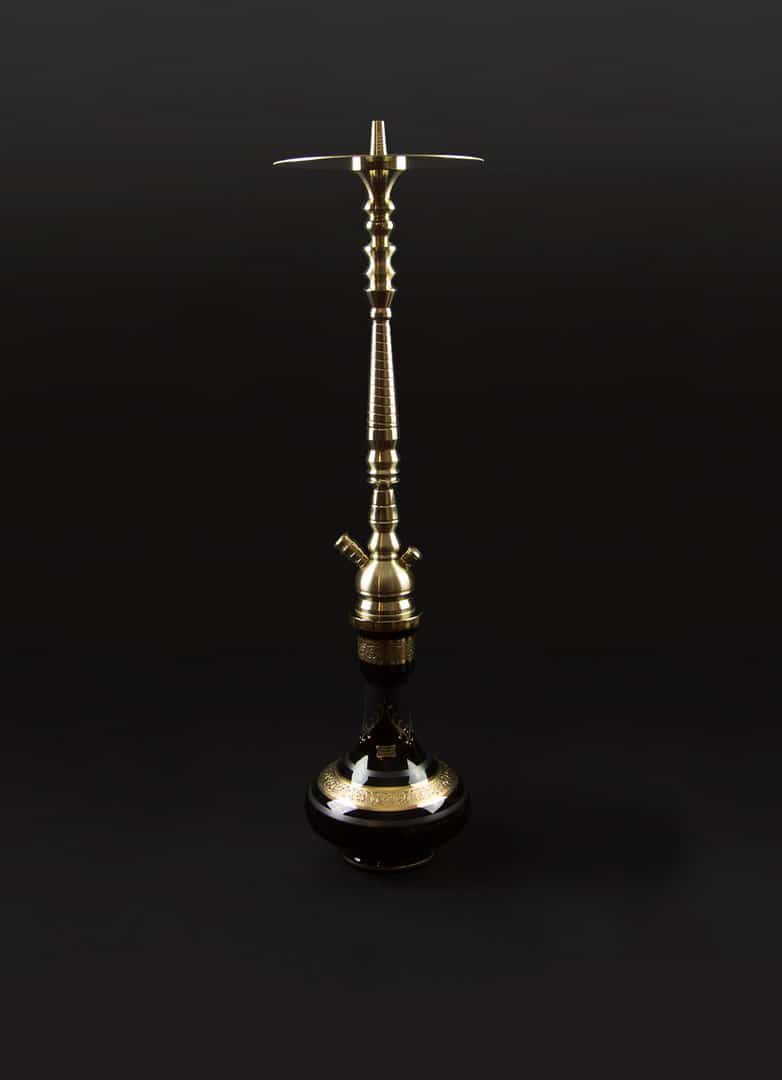 Total height approx. 83cm, varies depending on Egermann base
length of the visible smoke column approx. 55cm
with aljamal closure system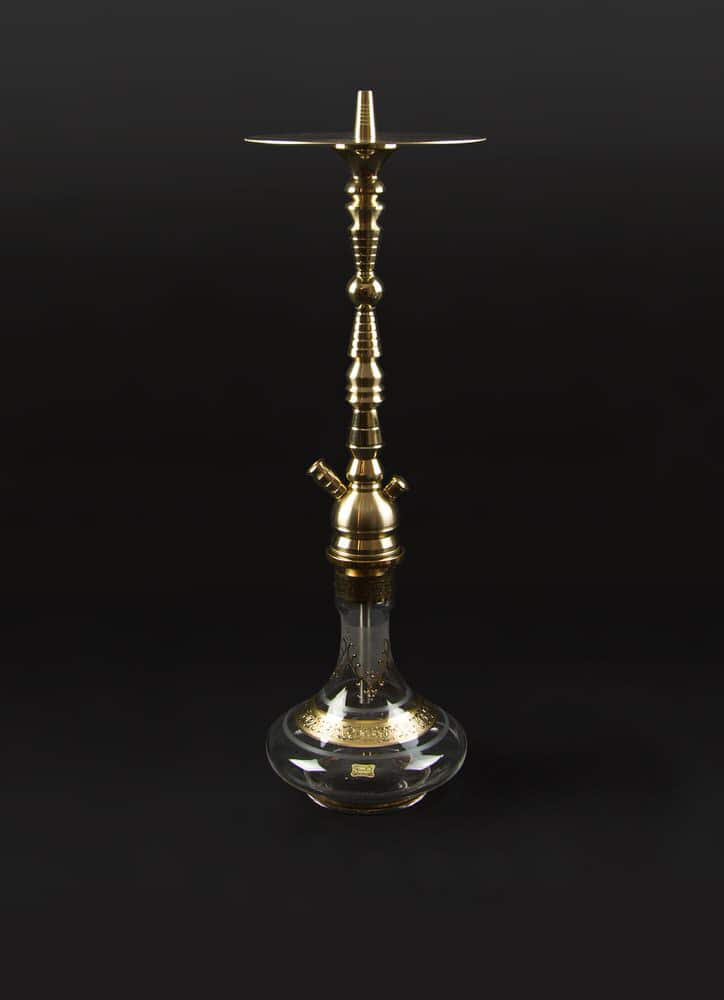 Total height approx. 72cm, varies depending on Egermann base
length of the visible smoke column approx. 45cm
with aljamal closure system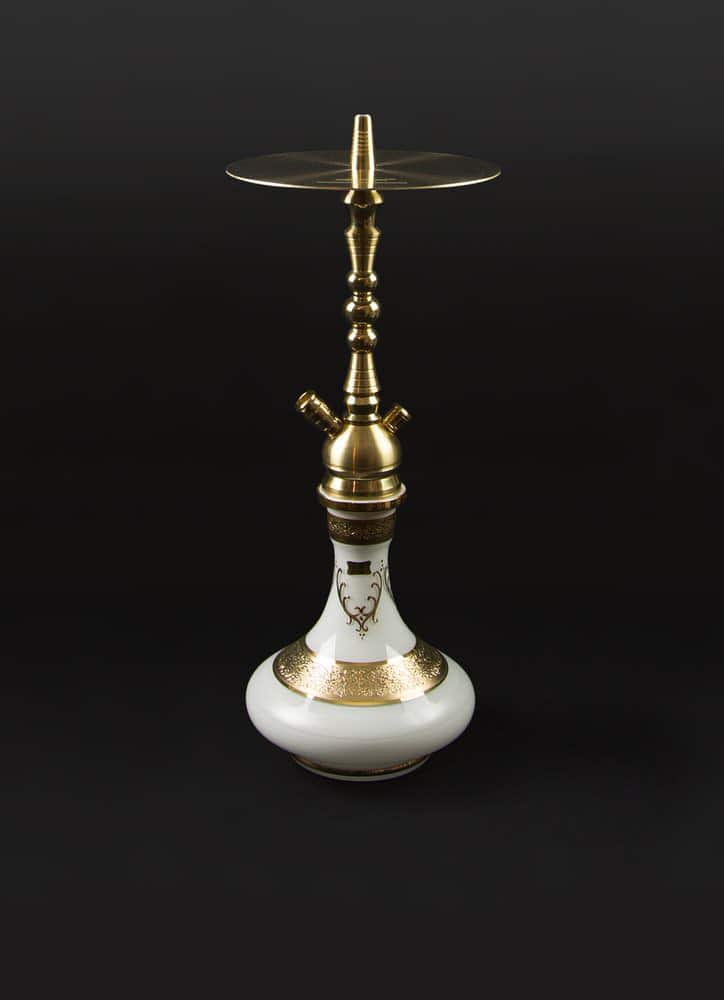 Total height approx. 59cm, varies depending on Egermann base
length of the visible smoke column approx. 25cm
with aljamal closure system